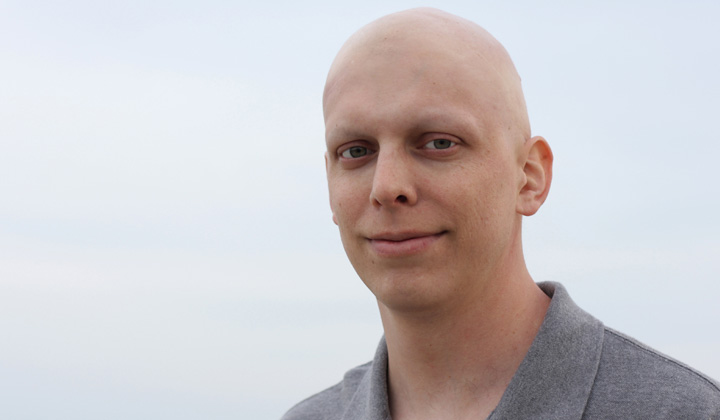 Resolution ctDx Lung™
Provides clinicians with information that can drive treatment decisions in patients with NSCLC.
Order Resolution ctDx Lung Assay
If you have a Labcorp Oncology account, complete the test requisition form
If you do NOT have a Labcorp Oncology account, contact us for account setup
The Resolution ctDx LungTM assay includes actionable genes for targeted FDA-approved therapies or therapies in clinical trials.
Benefits
An assay that only focuses on genes implicated in lung cancer
Liquid biopsies can offer a complete picture of tumor heterogeneity
Useful when tissue biopsies are limited or unobtainable from the patient
Non-invasive method with testing performed on a blood sample
Faster turn-around time compared to tissue NGS profiling1
Clinical Response Data
In a prospective clinical study, the Resolution ctDx Lung assay demonstrated the following performance1:
Somatic mutations detected in 64% (135/210) of patients

97% (34/35) of patients who received plasma-directed therapy had a clinical and radiological response to the matched targeted therapy

46% (96/210) of patients had an oncogenic driver alteration detected, including actionable mutations in EGFR, ALK, MET, BRAF, ROS1, and RET

90% (60/67) positive concordance between plasma and tissue NGS testing. Sub-analysis demonstrated

96% (49/51) positive concordance within NCCN® oncogenic recognized driver alterations in lung cancer.
Gene List
The Resolution ctDx Lung™ assay targets actionable, somatic SNVs, indels,
fusions, and copy number variants in 22 genes in NSCLC.2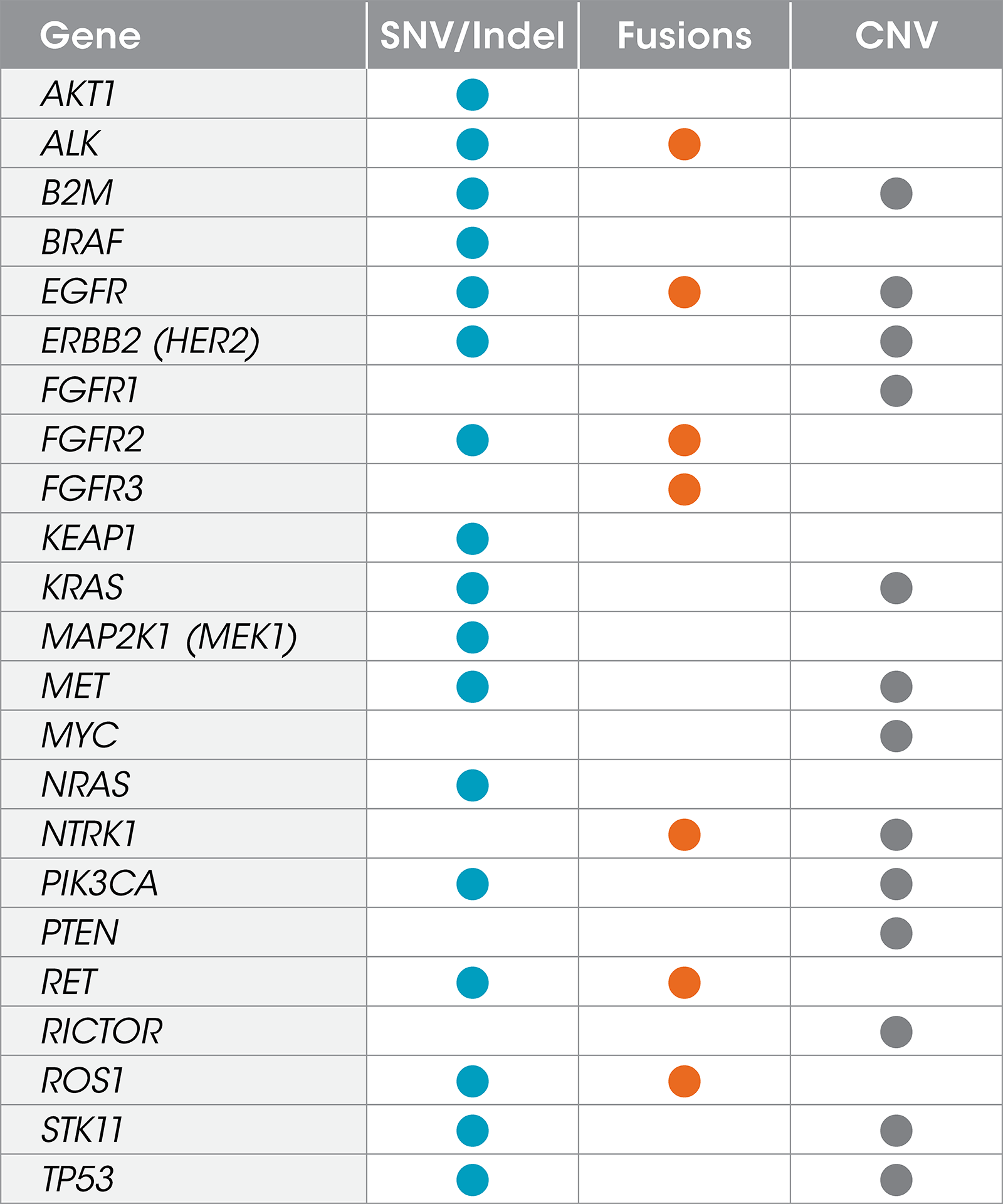 Please see the test menu for additional specimen and test information.
References
Sabari, J. et al. A Prospective Study of Circulating Tumor DNA to Guide Matched Targeted Therapy in Lung Cancers; JNCI J Natl Cancer Inst 2019 111(6) djy156.
Resolution Bioscience, Inc. ctDx Lung Panel. http://www.resolutionbio.com/assays/nsclc.html. Accessed March 9, 2020.