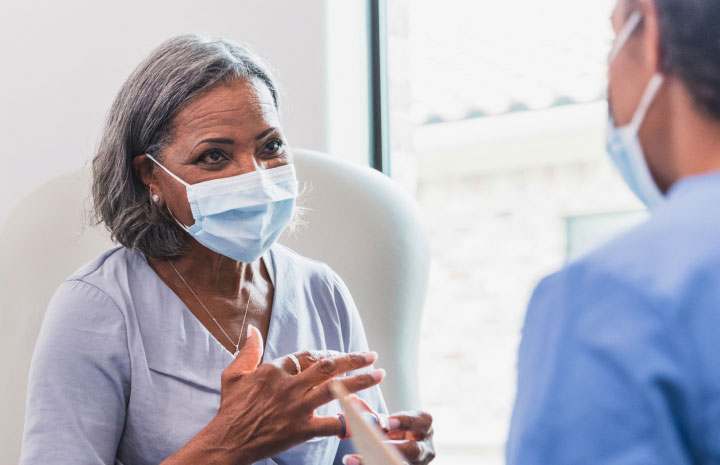 Your Partner in Oncology Product Development
We work to make your jobs and decisions easier by connecting insights from patients, practitioners, health systems and managed care partners. 
Oncology Expertise You Can Count On
Development of oncologic and precision medicines is complex. We can guide you through it leveraging our experience and partnerships with oncologists, patients, regulators and clinical trials sites across the globe.
reduction in average oncology trial time vs industry standards 
fewer screen failures vs industry standards
of all oncology drugs approved by the FDA (2020) 
of novel oncology drugs approved by the FDA from 2015-2020 
1,350
global oncology clinical trials
in the last 5 years
Connected Insights That Work for You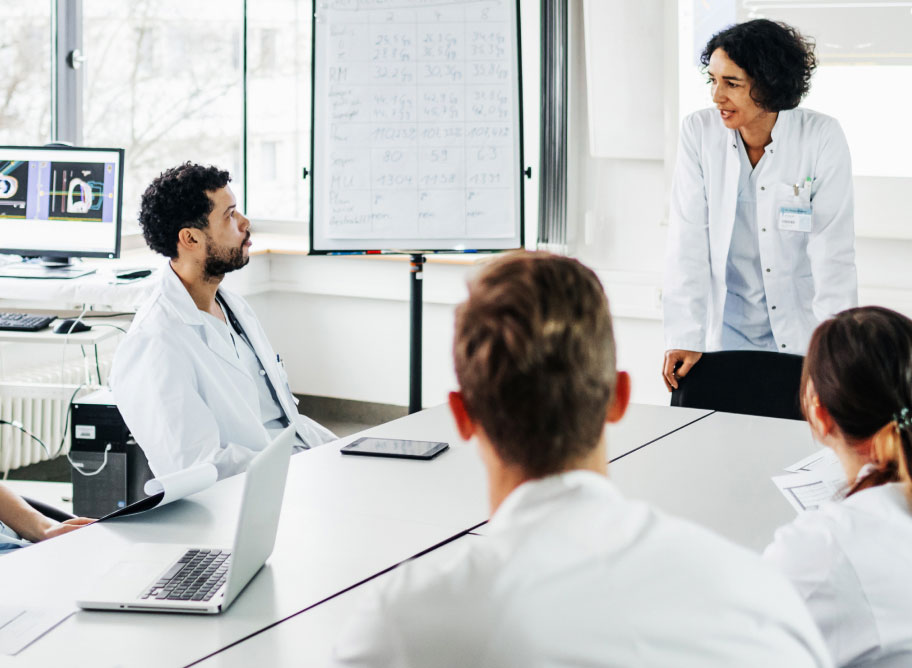 Integrated Teams Deliver Greater Efficiency 
Your mission is to transform oncology patient care. Our goal is to help you do it better, faster and more efficiently. Our integrated team of medical, scientific, regulatory and statistical experts constantly looks for ways to share insights to reduce development time and risk, so your product has the best possible chance of changing the lives of patients around the world. 
Parallel Development Leads To Day 1 Access
We uniquely offer parallel drug and diagnostic development capabilities so you can efficiently incorporate a potential companion diagnostic into your commercialization strategy. The tandem progression of both therapeutic and diagnostic ensures both will be ready on day 1, maximizing patient access as well as your ROI.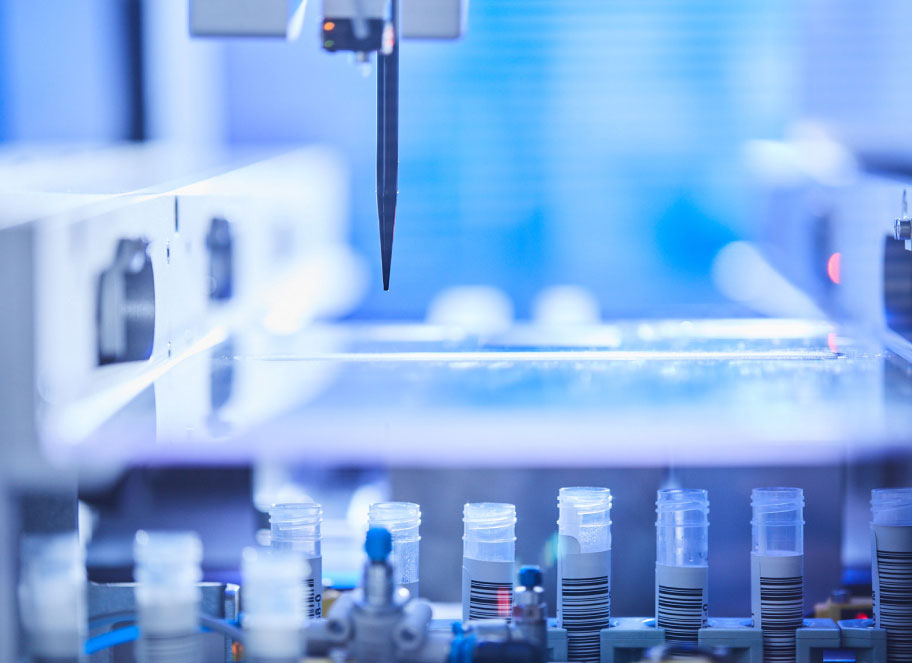 Integrated Drug and Diagnostic
Capabilities Reduce Timelines and Risks  
As the only global research and development organization that can support you from discovery through post-launch surveillance, we can help you achieve your milestones faster, maximizing efficiency and preserving clinical knowledge as you advance from one stage to the next.
---
Research and Lead
Optimization
From chemistry to product discovery, biomarker identification to DMPK, we support all of your early development research needs.
Research and Lead Optimization
Biomarker Solution Center 
DMPK/IVP/Discovery
BioAnalysis
Preclinical Safety 
CMC support
---
Preclinical, Biomarker Development and Global Clinical Trials
Learn how our efficient, integrated capabilities can help accelerate the development of your product.
Preclinical, Biomarker Development and Global Clinical Trials
In vivo and in vitro safety, toxicology and imaging studies
An experienced team to overseeing and optimizing the entire development journey of your product
Comprehensive regulatory support for every milestone
Biomarker strategy and development
Parallel product and companion diagnostic development
Trial feasibility and design, powerful patient recruitment solution, site selection and site setup, with decentralized trial facilitation
---
Phase IV, Market Access and Real-World Evidence
Discover how we continue to support your product and companion diagnostic through and beyond commercialization to demonstrate value and secure market access.
Phase IV, Market Access and Real-World Evidence
Comprehensive Phase IV study capabilities with a dedicated, multi-lingual study coordination center
Long-Term Follow-Up studies
35+ Phase IV clinical trials
Evidence generation and regulatory support for global market access 
Partnerships with payers and Managed Care Organizations (MCOs) to support patient access in the USA
Product and companion diagnostic approval on Day 1
Direct Patient Insights Help Optimize Clinical Trials 
We connect data-driven insights throughout the continuum. This means reduced delays, risks, costs
and complexities leading to accelerated product development, including companion diagnostics.  
With more qualified patients, you have a greater
opportunity to affect change and advance health. 
One of the largest real-world, de-identified clinical laboratory patient databases in the world that can find diverse eligible patients and identify geographic clusters. 
Xcellerate®, our unrivaled suite of data- and technology-enabling solutions designed to increase efficiency, accelerate timelines, improve compliance and drive commercialization. 
Our inclusive patient-centric study designs increase
participation and retention.
Remote monitoring and nurse-delivered home care support our decentralized trial capabilities, reducing patient burden and increasing trial adherence

Mobile Digital Platform for data capture
Patient Service Centers collect blood tests and liquid biopsies for a multitude of advanced diagnostic NGS tests like IntelliGEN® Myeloid
Partnership with Community Clinical Oncology Research Network (CCORN) to bring late-stage studies to community cancer clinics
Unique ability to access expansive datasets across preclinical and clinical oncology studies that enables us to see emerging science as it unfolds.
Insights to anticipate oncology targets 7-10 years before precision medicines come to market.
Our extensive experience with designing, enrolling and executing global oncology clinical trials can help you determine your ideal site selection strategy.
Based on concology data from 2015 to 2019
Clinical Trial Sites
Our 20,785+ sites in 83 countries enable you to access diverse
patient populations to suit the unique needs of your trial.
Oncology Labs
We have laboratories with oncology capabilities across the globe.
Labcorp Drug Development
We're driven to deliver with urgency—on time, as expected.
More About Labcorp Oncology Drug Development
Welcome to your subscription center, where you can update your contact information, select the areas that interest you, and tell us more about the therapeutic area you work within. All to help us provide you with the most relevant and personalized content.