HLA Today
Early typing improves patient outcomes
For some patients diagnosed with a hematologic malignancy, hematopoietic cell transplantation (HCT) may be their only chance for a cure. Human leukocyte antigen (HLA) typing with cytogenetic testing at the time of diagnosis increases the chance of patients with acute myeloid leukemia (AML) receiving HCT in early stage disease.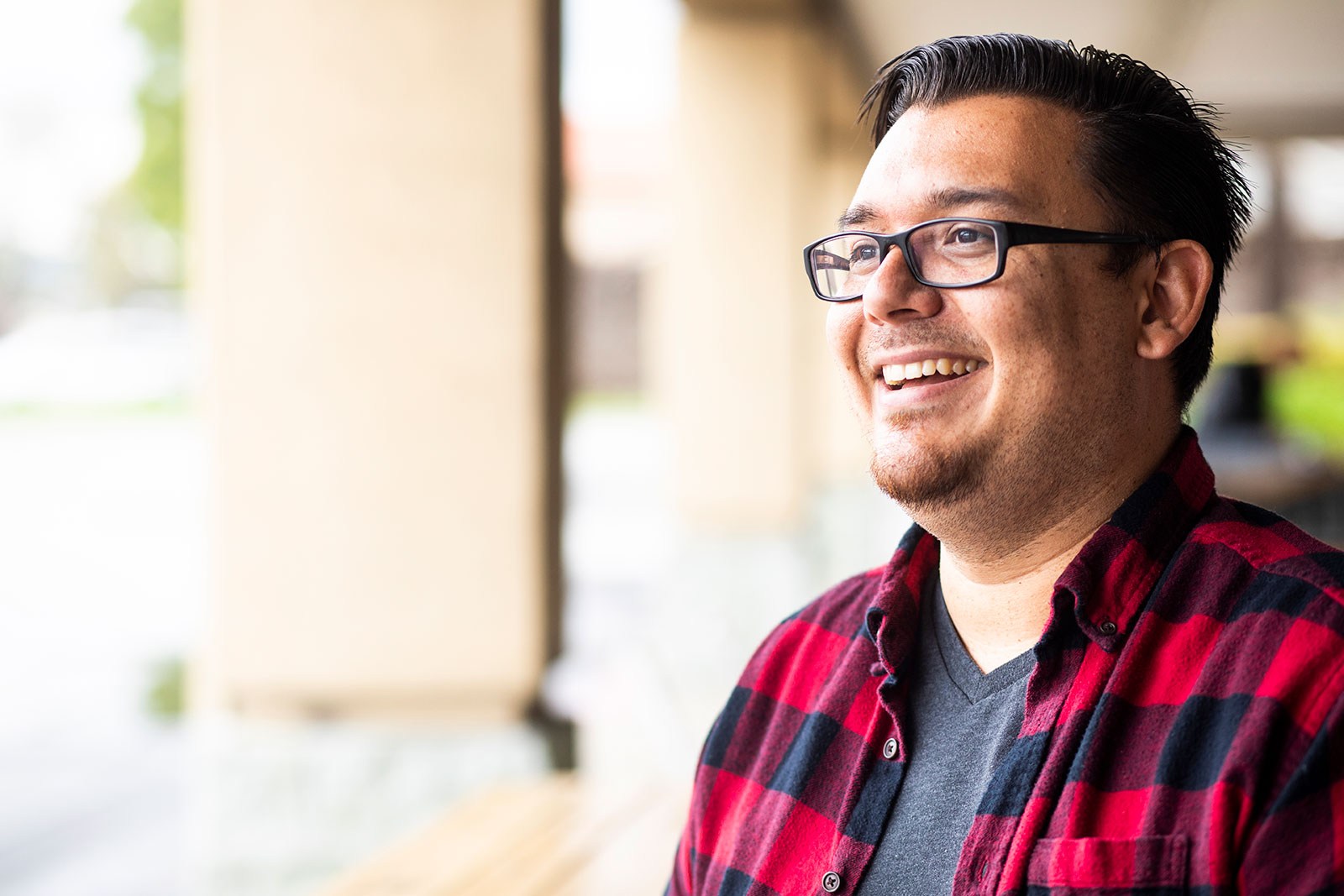 What is HLA Today?
HLA Today is a sponsored testing program for patients with AML and high risk myelodysplastic syndromes (MDS). The program aims to improve patient outcomes by providing physicians with critical information as early as possible. Offered by the NMDP/Be The Match in partnership with Integrated Oncology/LabCorp, high-resolution HLA typing results and a preliminary donor search report will be sent at no charge to providers or patients.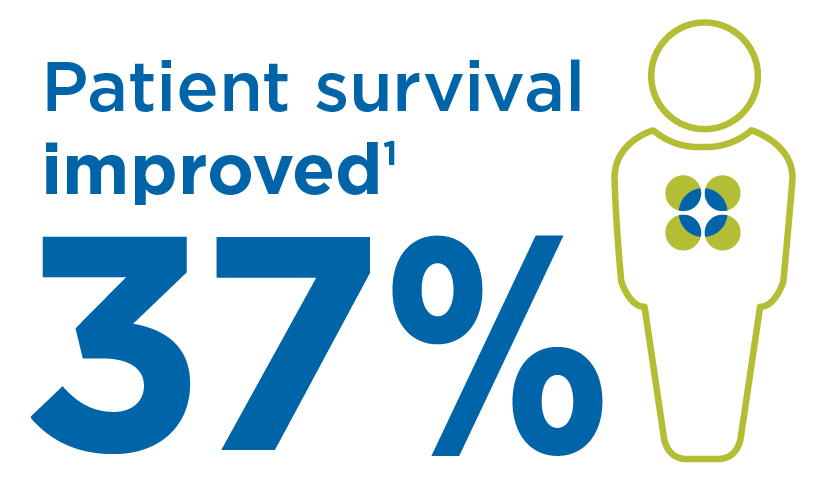 In a recent study, patients' 2-year overall survival (OS) increased 13%,  representing a 37% improvement in OS for patients with AML.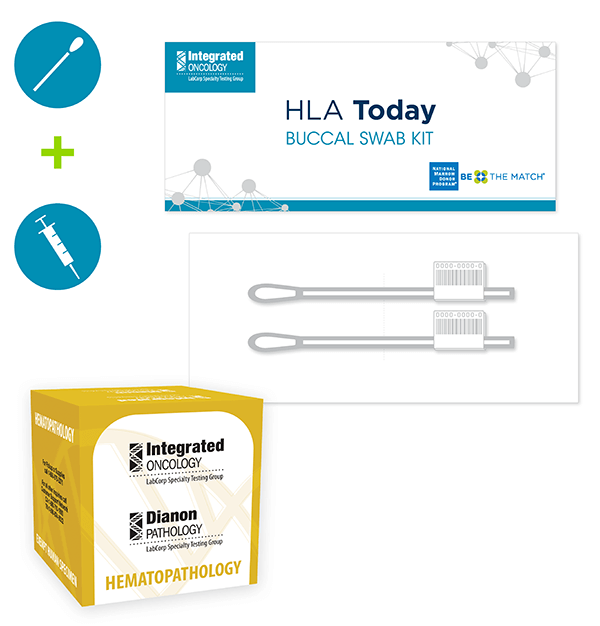 Collect the swab and biopsy using the provided HLA Today kit and Integrated Oncology hematopathology kit
For more about our Hematopathology Comprehensive Analysis, click here to see our test menu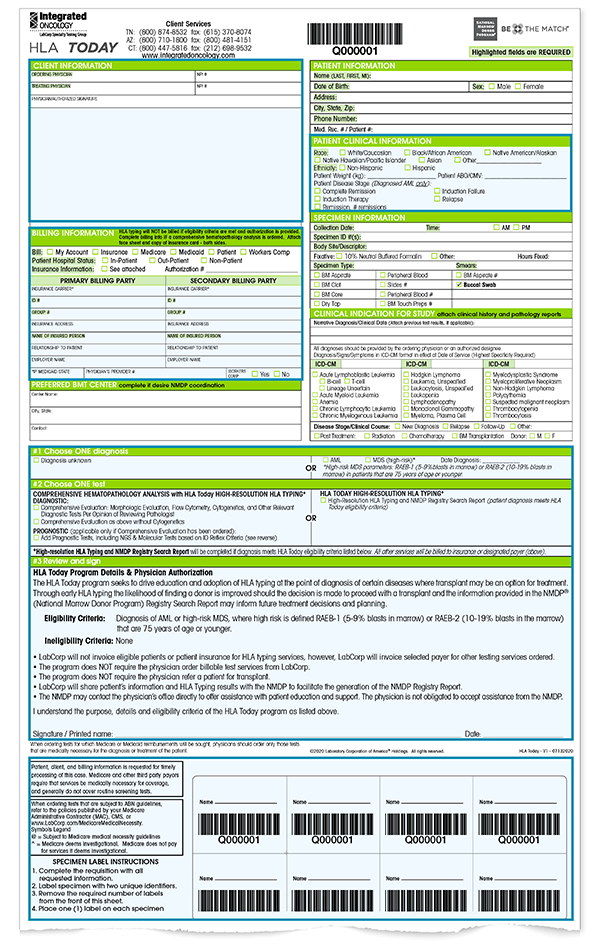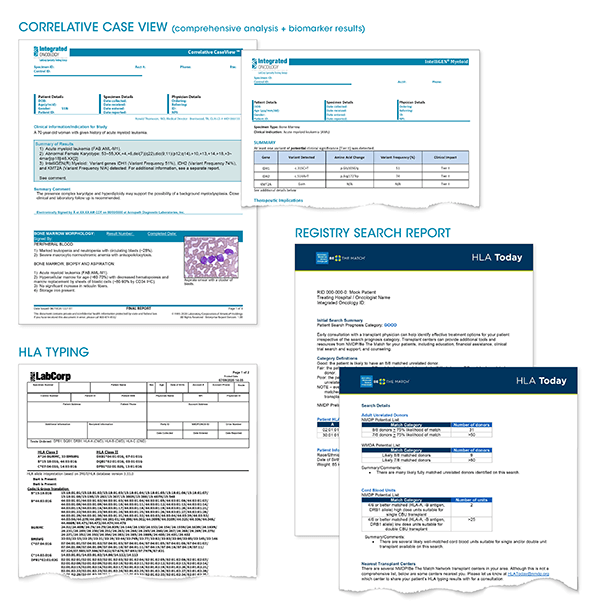 Receive the results from Labcorp Oncology
For more information, please download our HLA Today Brochure
To learn more about the National Marrow Donor Program/Be the Match and hematopoietic cell transplantation (HCT), please visit BeTheMatchClinical.org
References:
1. Pagel JM et al. Rapid donor identification improves survival in high-risk first-remission patients with acute myeloid leukemia. JCO Oncology Practice. 2020; 16(6):e464-475.  https://pubmed.ncbi.nlm.nih.gov/32048933/